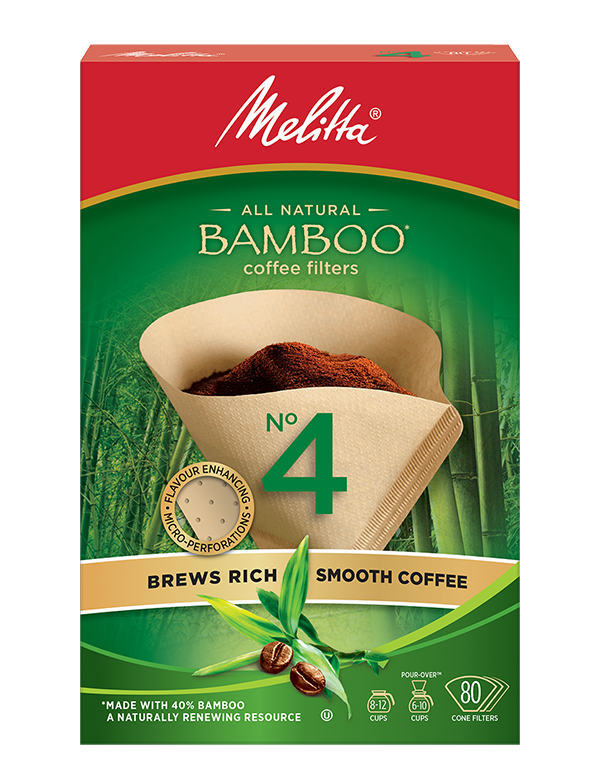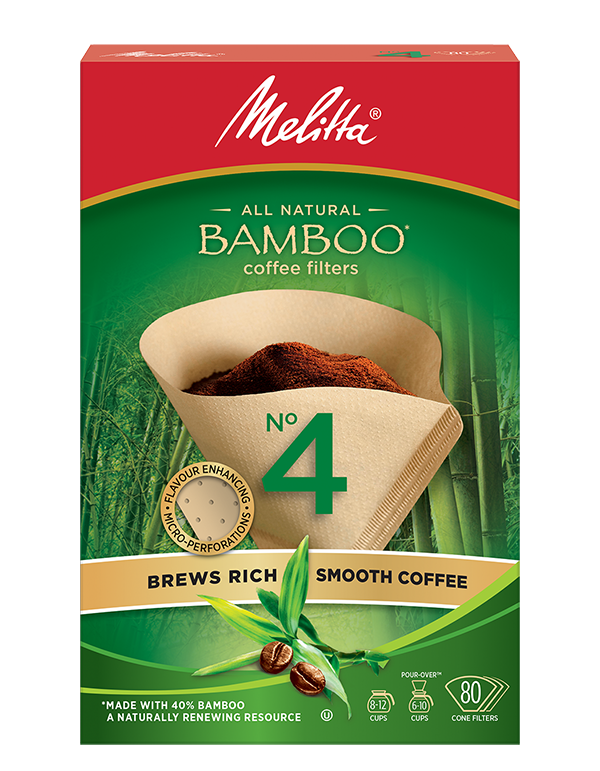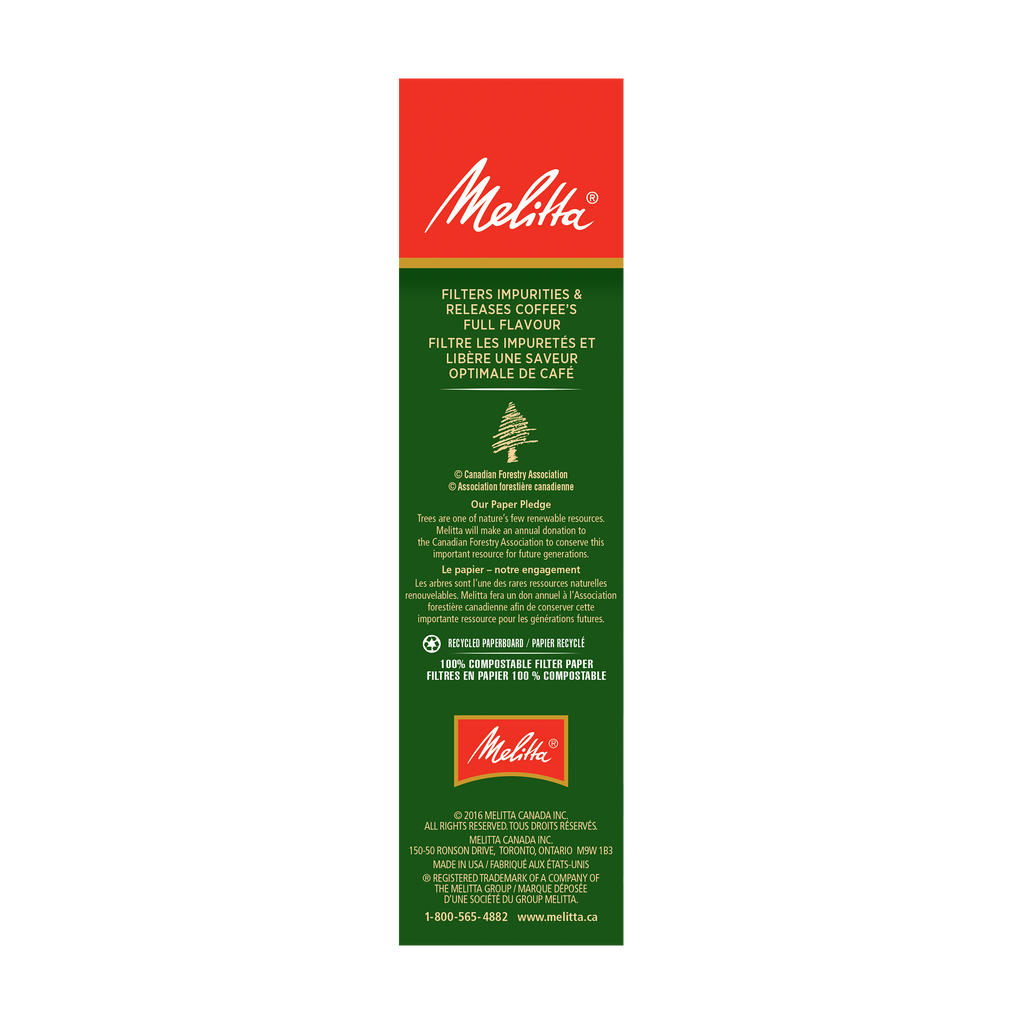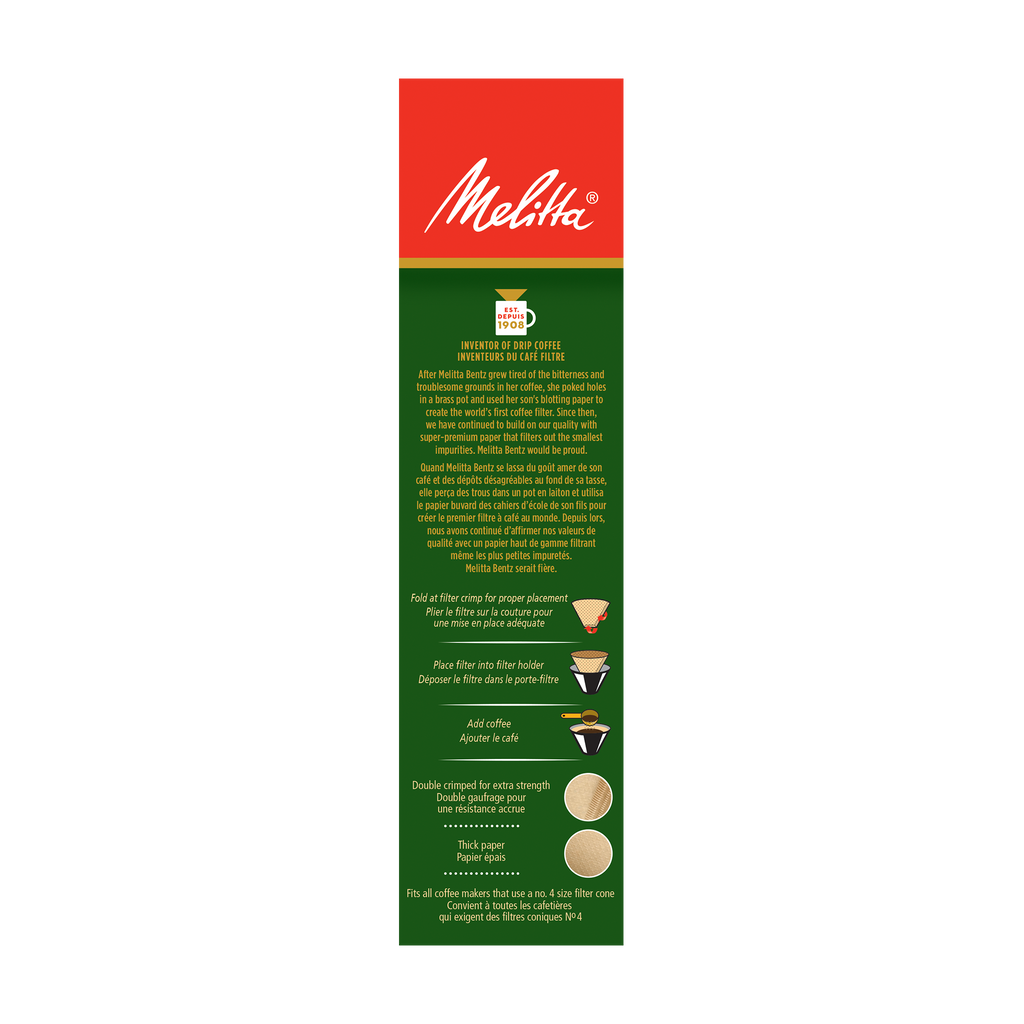 Natural Bamboo #4 Cone Filters
Regular price
One-time purchase
Next
Melitta® Bamboo Cone Coffee Filters provide an Earth-Friendly way to filter your coffee. A naturally renewing resource, all natural Bamboo doesn't impact the flavour of coffee.
Melitta® Cone Coffee Filters are the only filters that have patented flavour enhancing micro-perforations that provide the perfect extraction for a richer more flavorful coffee. Melitta® super-premium coffee filters remove impurities and releases coffee's full flavour. All Melitta® cone filters use thicker paper and are also double crimped, so they are guaranteed never to burst.
Also available in Bamboo, 80 count boxes.
100% Naturally compostable
Chlorine and Gluten free
Kosher certified
Bamboo products made with 40% or more Bamboo
Cone filters come in sizes designated by a number. These numbers correspond to the following types of coffeemakers:
#2 Size Filter: Fits 2 to 6 cup electric and 1 cup pour-over cone coffeemakers
#4 Size Filter: Fits 8 to 12 cup cone coffeemakers
Join the pursuit for better coffeeTM.
Click the video below for 360-degree view: